MDF Italia
MDF Italia.
Barcelona and Madrid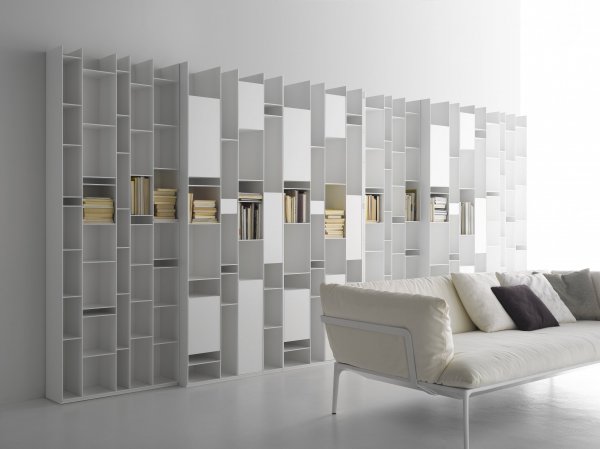 MDF Italia, located in Milan, is a campaign dedicated to the design and manufacture of furniture and complements under some clear key points: simplicity, innovation and emotion. This is the perfect combination for MDF Italia. To eliminate the superfluous of the objects and looking intensely for the simplicity, the firm achieves to create functional products, nice and of great creative rigor. Is a challenge that MDF Italia pursuit with the development of every piece of furniture: to achieve equilibrium between a tension that drives to delete and the necessity to add the minimum so the objects can be understood.
Bruno Fattorini was the creative director during 15 years and left a huge legacy of successful products: the table Lim, the table Home, the table Colors, the Sliding sofa and the shelving system Minima. From the year 2000 new designers have collaborated with MDF Italia contributing with new creative visions for the company. Among them, Jean Marie Massaud, Bruno Fattorini+Rizzini+Partners, Xavier Lust, Neuland Industriedesign, Francesco Bettoni, Jehs+Laub, Piergiorgio e Michele Cazzaniga, Victor Vasilev, Massimo Mariani, Cory Grosser, Andrei Munteanu, Lina Obregòn and Carolina Galan.
MINIM is official distributor in Barcelona and Madrid of the furniture firm MDF Italia.