Cappellini
Cappellini.
Barcelona and Madrid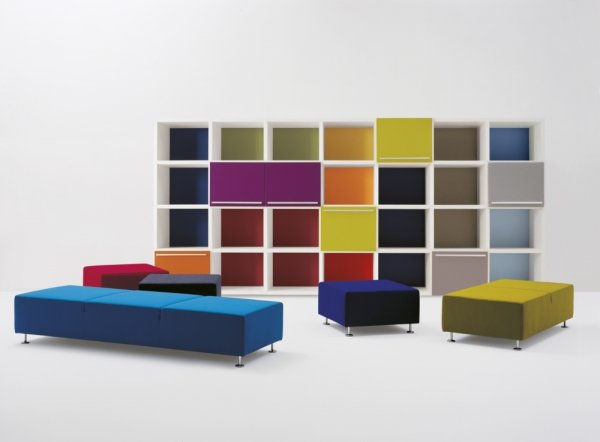 Cappellini is a furniture firm that is characterized by a creativity that always surprises. Its products are never boring both absurd, they always have some life and brightness and they propose brave and dynamics solutions. The non-conform spirit of Giulio Cappellini took him to create furniture in the same way art creation is tackled: industry and experimentation shake hands to create bedroom and living room furniture and singular pieces, as the "S chair", the "Wooden chair" or the "Revolving Cabinet".
From its creation in 1946 till now, Cappellini has given life to different heterogeneous collections, which cohabit with great harmony. Born as a craft firm, Cappellini has reached the new millennium indissolubly attached to the world of image, experimentations and research for simple models, and has been placed as one of the most prestigious Italian firms and with more personality in the design world, that edits creations of some of the most prestigious designers in the world as Jasper Morrison, Tom Dixon, Marc Newson, Piero Lissoni, the Bourulec brothers, Jean Marie Massaud, etc.
MINIM is official distributor in Barcelona and Madrid of the furniture firm Cappellini.