Living Divani
Living Divani.
Barcelona and Madrid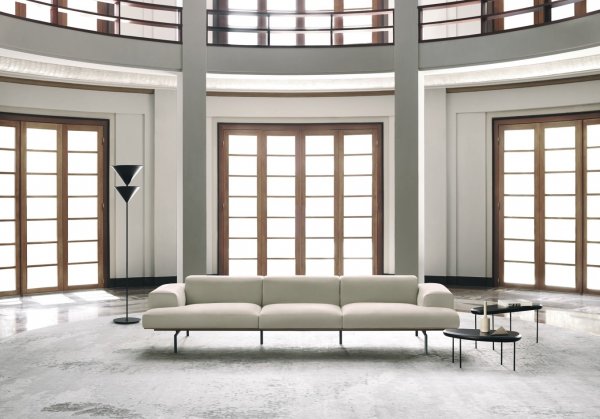 Perfection, harmonious proportion and discreet luxury: these are the most distinctive features of Living Divani, the Italian firm of contemporary design that has turned into the reference point in the design scene, thanks in large part to the strategic alliance with Piero Lissoni. Together with Lissoni, Living Divani has marked a change of concept and design in one of the central pieces in each house: the sofa. Two good examples are the Extra Wall sofa, designed with a system of modular islands, which can be coupled and decoupled to construct "different" sofas depending on the moment, and the sofa-armchair Bubble, conceived as one independent island made in different measures and finishes.
Specialist in the manufacture of sofas and armchairs of high quality design, Living Divani develops a wide range of products for day zones and night zones, and also has collections of exterior pieces to be enjoyed on the outside. The success of its products is characterized for the pure and sober shapes, the compact and essential volumes, the designs always is tuning with the contemporaneity and the productive excellence, fruit of the union between craft tradition and the maximum quality of the materials.
MINIM is official distributor in Barcelona and Madrid of the furniture firm Living Divani.